---
Specializing in Eyelash Extensions Regina Saskatchewan Canada
Cindy Grainger, Lash Artist | 306.789.2008
Eyelash Extensions enhance your own natural beauty.
Hey beautiful, I am so excited that you stopped by my website.  My name is Cindy Grainger and I specialize in Eyelash Extensions.  Everyday I work with my clients to enhance their natural beauty.  The Art of Eyelash Extensions is not "just my profession" it is my passion.
My focus as a Lash Artist is Lash Design, Safety and Quality of the Application.  Eyelash Extensions is an Art.  I take pride in Artfully Crafting and Designing Eyelashes that compliment my clients eyes, face and lifestyle.
I look so forward to working with you.
Cindy Grainger
Regina, Saskatchewan Canada
306.789.2008
"Specializing in Eyelash Extensions Design, Safety and Proper Application."
Certified: Lavish Lashes – Advanced Cerification, JB Lashes, Volume Lashes
(copyright: 12.01.14)
Did she or didn't she?
You are beautiful with or without lashes!
Semi-permanent eyelash extensions simply give you the look you have been longing for. 
Gone are the days where you had to be born with long, full, dark lashes.
Gone are the days struggling with mascara trying to get that look.
Eyelash Extensions immediately transform your look.  Your longer, thicker and darker eyelashes are just a click away.
Book your Eyelash Extensions appointment with my Online Scheduler.  
Oh and by the way….she did and it's our little secret!
~ Cindy Grainger, Specializing in Eyelash Extensions, Regina Saskatchewan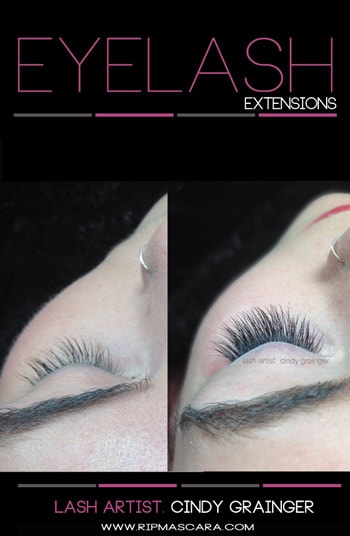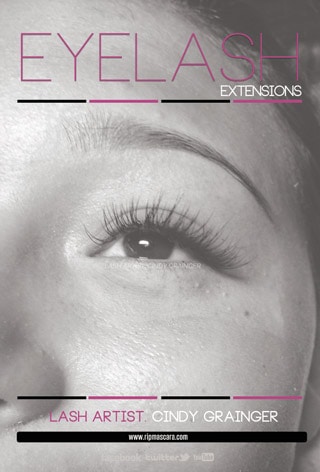 Let's get this out of the way!
When I accept you as a client  I am accepting you because you want  Long Lasting and Safe Eyelash Extensions.  I'm not going to accept you as a client if you  want Speedy  Gonzales,  get you in and get you out FAST.   I'm a Lash Artist, I create and design beautiful lashes designed for your eyes, face and lifestyle.  You simply cannot rush that!
Over the last 20 years I have heard over and over and over….  "time is money".  As a business person I get that.  But every time I hear that phrase  it's like fingernails on a chalk board.    So here is my challenge …..let's flip that shall we?  Time is relationships and my time with you is something I look forward to.  We started a relationship at your first appointment and I understand what look you are wanting.   I am not stopping until I get that look.  PERIOD!
I specialize in Eyelash Extensions.  I need 1.5 – 2 hours for a  Full Set of  Eyelash Extensions.  2-3 week Lash Fills take 60 minutes.   Seems like a long time right?  You will be surprised how quickly the time passes.  The majority of clients fall asleep, some of the cutest noises come out of the most beautiful faces.
I am really cranky if I don't get all my scheduled time with my client.  Well,  not super cranky…but I do want all my time with you.  If you are going to be late, let's reschedule.  I would rather reschedule a client than rush through their Lash Service.
Guarantees, do you know how many Eyelash Technicians do not offer a guarantee.  We really can't because your lashes grow and shed and this is unique to you. I  will guarantee you this:  I will be more upset if you are unhappy than you will be. I guarantee you that you will be happy from your first visit with me and every visit thereafter.  If you are not happy, let me know and I will make whatever it is right because you are extremely important to me. You are going to LOVE your Eyelashes and I can't wait to meet and work with you.  Oh, be sure to:  Check out what my clients are saying.