Eyelash Perming is an innovative way to keep your lashes curled.
Opening and enlarging the eyes without the use of an eyelash curler.
Aesthetic benefit is noticeable immediately
Your eyelashes will remain curled all day, every day, even when they are wet.
Eyelash Perming – go ahead – toss out that outdated eyelash curler!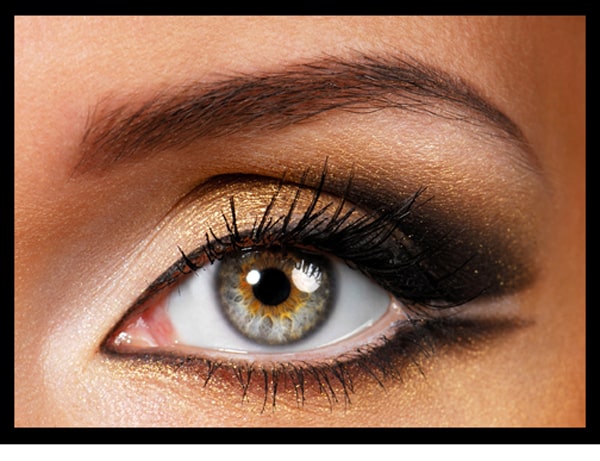 Be sure to watch the video below.  You'll notice that that small "rollers" are gently placed close to the lash line. After the roller is applied individual eyelashes are gently curled over the roller and a permanent gel is applied. After 15 minutes the gel is removed and a neutralizer is applied.
Eyelash perming can dramatically open up the look of the eye area and give the appearance of longer, fuller lashes.
This is a comfortable and relaxing treatment.  During the eyelash perm, you will lay back, keeping your eyes closed for best results.
Eyelash Perming Video:
WOW! I no longer have to curl my eyelashes and can go out without putting mascara on. If I need more drama, I don't have to use two or three coats of mascara, one coat will do.
I have small eyes and they didn't stand out. My natural eyelash color is fading and my eyebrows were becoming grayer. I used eyelash curlers for years and several layers of mascara, to try to help highlight my eyes. After having these services once, I will never go without them. Karen Z., Regina Saskatchewan

The first benefit in the eye care and products is the ability to get up, walk around or even leave the house without makeup. I feel and look refreshed.
The second benefit is for those people like myself who enjoy all types of sports without mascara running down or burning your eyes. Wendy B., Regina Saskatchewan
The change is phenomenal – I now have lashes! They show up in the morning with no mascara, all curly and entirely visible and ready for each new day. My eyelashes have grown, become thick and are clearly regenerated.
One of the symptoms of being over 50 is that my eyebrows are becoming half white. I have Cindy shape and dye my brows and they have grown as well and are no longer half white.
My eyes look great without makeup and better than ever with makeup. I use less mascara or none if I don't want to.
This service ladies is a definite plus and done beautifully by Cindy. I, recommend it highly. It is enjoyable experience with fantastic results.  Bev P., Regina Saskatchewan
These products have made it easy to have great looking lashes!! My eyes look bigger!! Another benefit is that my eyelashes have actually grown immensely and become thicker!
Thanks Cindy for introducing me to eyelash perming.  Barb, Regina Saskatchewan
Before Cindy did my eyelashes I had none. Maybe a few little ones that you couldn't even see. I wear glasses and I used to think maybe nobody would notice if I didn't have long eyelashes.
Since the Eyelash Perming and Eyelash Tinting I can't believe the difference. They have grown so much and you can actually see them. It is so much easier to apply mascara now and to actually see eyelashes.
I love my eyelashes, now. Even behind glasses you can see them. I have had compliments on how long my lashes are now and I never would have before.
So, if you are like me and had hardly any lashes, I strongly suggest you let Cindy help you like she helped me.  Brenda M., Regina Saskatchewan
"Eye" am on Facebook & Twitter – Are you?