CG Nail Salon Regina & Esthetique Studio in Regina has been offering contests for the last few months.  Today I am announcing the winners.  Prizes loffered by my Nail Salon in Regina, include: Teeth Whitening, Spa Pedicure with Shellac, Eyelash Perming, Gift Certificates and more.  The top prize for the December contest was valued at over $500.00.  Crazy right?
Isn't it exciting when I announce the winners.
Regina Nail Salon – Winners.
If you are a winner:
You must call 789-2008 by January 29, 2013 to claim your Prize.  (note: Studio is closed from January 16-23, 2013)
When does your prize expire?  You have until December 1, 2013 to redeem your prize.  After December 1, 2013 it converts to actual paid value which is $0.00.
The prize you have won has no cash value and the services that you won cannot be swapped for another service.
For this contest:  you cannot transfer your prize to someone else.
If you are the winner of a gift certificate – this can be used towards FULL PRICED services only.
As a special Thank You.
Until Tuesday, January 15th at 8:00pm … you may purchase a Gift Certificate for any of the following services at a discounted price.
Great for Valentines Gift Giving.
The Gift Certificate can be used at anytime.
Maximum purchase – 3 of each service.
Call 789-2008
VISA, MASTERCARD, DEBIT and of course cash.
Here are your special offers:
Teeth Whitening:

Regular Price:  $249.95     Special: $89.95
SAVE $160.00
To view more details about Teeth Whitening
Gel Nails:
Regular Price:  $68.95     Special: $48.00
SAVE $20.00
To view more details about Gel Nails
Eyelash Perming: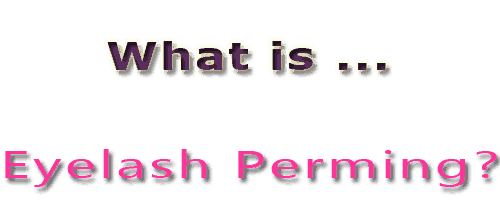 Regular Price:  $75.00     Special: $37.50
50% OFF
To view more details about Eyelash Perming
OK, here we go…you ready?  Drum roll please…… the winners are:
Package #1:  with a VALUE $500 +
This package includes Teeth Whitening ,  Spa Pedicure with Shellac. Eyelash Perm , Eyebrow Design  and $100 gift card – Jordan Scott (Octane Strength & Conditioning – Personal Training)
Congratulations:  Dionne Pells
Package #2:  VALUE $175
Spa Pedicure with Shellac and $100 gift card – Jordan Scott – Octane Strength & Conditioning – Personal Training
Congratulations:  Erin Butler
Package #3:  VALUE $120
$20 Gift Certificate to Chere Gaterie and $100 gift card – Jordan Scott Octane Strength & Conditioning – Personal Training
Congratulations:  Rozey Livingstone-Duddy
Package #4:   VALUE $20
$20 Gift Certificate to Chere Gaterie
Congratulations: Lisa Campbell

4x Certified Lash Artist located in Regina, Sk.
Certified: Lavish Lashes, JB Lashes, Volume Lashes.
Specializing in Eyelash Extensions Regina | Lash Artistry

Latest posts by Cindy Grainger (see all)