Nail Salon Regina | Esthetique Studio Regina  : Warm Wishes for a Merry Christmas
Wow!  I can't believe it is already Christmas.  This year has gone by so quickly. It seems like only yesterday we were putting away all of the Christmas Decorations.
2012 was such a busy year.
Many of you may not know, but I started accepting New Clients this year.  It's been such a fun year working with all of my regular clients and introducing my services to all my New Clients.
Every year I  set time aside for Education and Certification.  I love learning new things and 2012 was certainly not an exception.
My 2 daughters kept me busy all year.  My oldest  Graduated from Richards Beauty College and my youngest is Graduating from Grade 12.
We  had an addition to our family…  we had a baby!  Well sort of…Bentley our  Airedale Terrier, arrived on the scene in February.  The best way to describe her is … a Kangaroo on Speed.  If she could move the fridge from room to room….she would!
There was so much more that happened this year and I can catch you up at your next visit.   For now I would like to take a moment and Thank You.  For your support throughout 2012 and the last 20+ years.
Have a Merry Christmas and a Happy New Year.
Nail Salon Regina
Closed December 23, 24, 25 and 26th.
Please travel safe during the Holidays.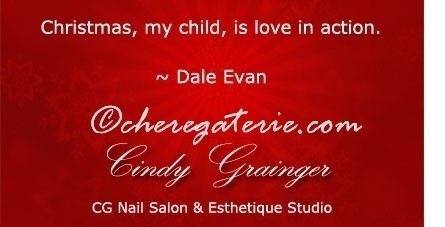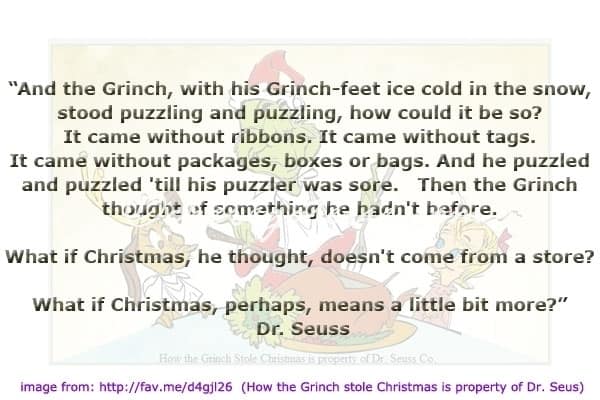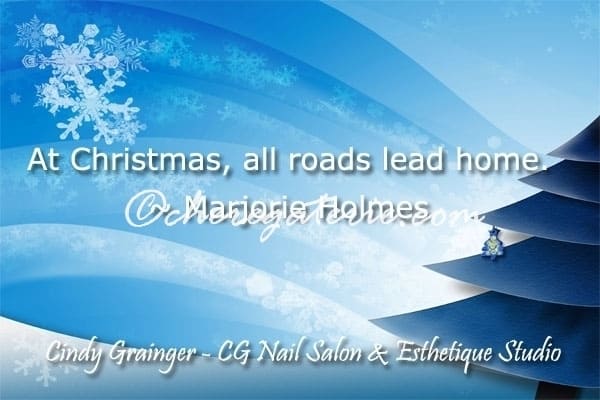 Nail Salon Regina | CG Nail Salon & Esthetique Studio Regina | (306) 789-2008

4x Certified Lash Artist located in Regina, Sk.
Certified: Lavish Lashes, JB Lashes, Volume Lashes.
Specializing in Eyelash Extensions Regina | Lash Artistry

Latest posts by Cindy Grainger (see all)