A shellac manicure is the newest way to make your natural nails look perfect!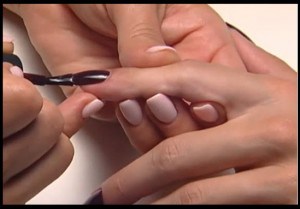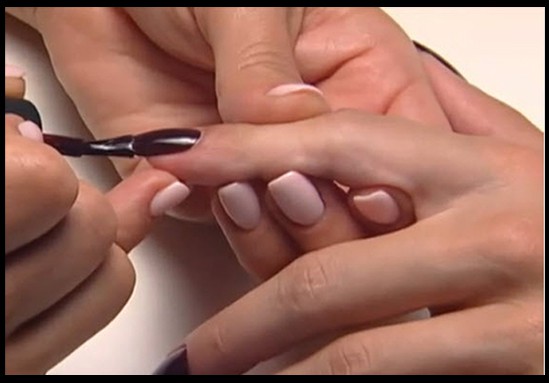 Some call it the "manicure miracle".  Say hello to Shellac and  say GOODBYE to nicks, chips and smudges.
"CND Shellac™ is the original and only Power Polish.  Empowering the real woman with  14+ days of superior color, no matter what life brings you."
Now available at CG Nail Salon & Esthetique Studio, Regina Saskatchewan – Certified CND Salon.
By appointment (306) 789-2008.
How does Shellac work?
Don't confuse a shellac manicure  with Gel Nails. There is no sculpting or filing with a shellac manicure.   Thin coats of Shellac  are applied to your natural nail.  Shellac color paints on just like polish and like a regular manicure there are 3 steps.  The 3 steps are  base coat,  colour and a top coat.  All 3 steps are cured seperately under a UV lamp.
Shellac nails or a shellac manicure is a hybrid of traditional nail polish and UV gel polish.
Unlike soak-off gels – Shellac comes comes in a polish bottle.
Unlike traditional polish- Shellac  cures or dries under a UV lamp.
Dry immediately.
All Shellac colours are hypoallergenic
You will hear the term:  "3-Free" – this mans there is  no formaldehyde, toluene or DBP.
The formula is thin and flexible like polish.
Shellac provides a strong  natural nail protection.
Even during the most rigorous activities you will have a  resilient mirror finish that resists dullness and chipping.
CND Shellac Manicure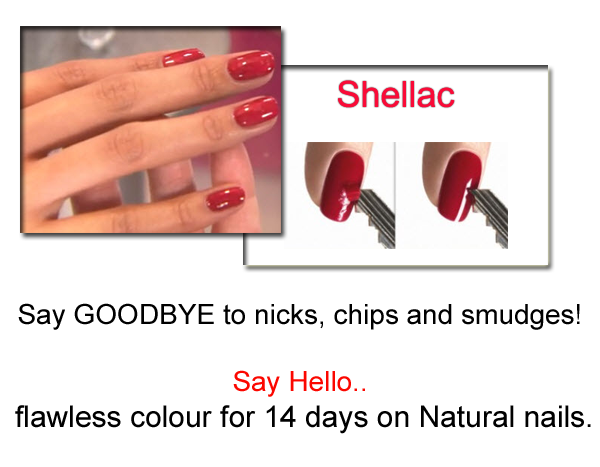 SHELLAC manicure prices:
Include shape, cuticle work and Shellac nail polish   $45.00
Shellac Removal   $10.00
Shellac addition to any Manicure service $25.00
French Shellac extra $10.00
Questions about Shellac Manicures or Shellac Nails?  I'd love to chat:    (306) 789-2008
Have we connected on Facebook ?

4x Certified Lash Artist located in Regina, Sk.
Certified: Lavish Lashes, JB Lashes, Volume Lashes.
Specializing in Eyelash Extensions Regina | Lash Artistry

Latest posts by Cindy Grainger (see all)