Strong Natural Nails are now possible with a removable gel. Brisa Lite is a gel nail system that will give your natural nails strength.  Now available in Regina.
I am one of the first salons in Canada to introduce this new technology.  I can add both length and shape to natural nails with this cutting edge technology.  Sometimes our natural nails,  just need a little help.
I have to be honest, at first I was very skeptical.   This new product made promises of exceptional wear and get this….promised to be  10 times stronger than any other gel out there.  We now have nails in Regina that completely kick butt!   If you are looking for a strong natural nails you should try Brisa Lite Removable Gel Nails.
This new removable gel system  made it's  debut  in February 2013.   In 20 years I  have never experienced such a light gel enhancement.  Don't let that word "light" mislead you.  These nails are super strong, super thin and super light.  What I love the most… there is no filing of the natural nail.   I'm  IN LOVE!!
Strong Natural Nails
Highlights of Brisa Lite Removable Gel Nails:
Wearable
Workable
Strong Thin Natural Nails
No filing to natural nail
Flexible
Thin
Light
Natural looking nail that lasts.
The product is hypoallergenic

Contains no acrylates, gluteraldehyde or formaldehyde.

The gel is ordorless which makes it perfect for anyone that is sensitive to the smell of other gel enhancement systems.
The top coat is scratch resistant with a superior high gloss finish.
Shellac color can be applied over the enhancement.
Can have a  forever french look which is so popular with my clients.
"The next generation of removable Gel Nail Technology"
"Easy on – Easy Off"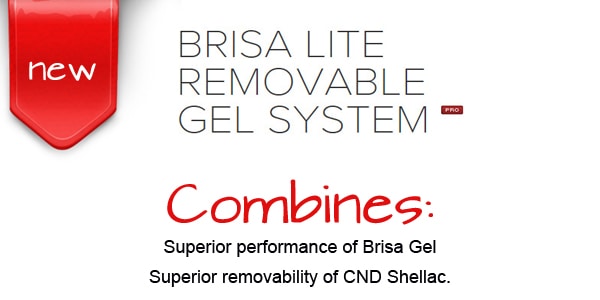 Brisa Lite – Gel Nails Press Release

4x Certified Lash Artist located in Regina, Sk.
Certified: Lavish Lashes, JB Lashes, Volume Lashes.
Specializing in Eyelash Extensions Regina | Lash Artistry

Latest posts by Cindy Grainger (see all)