Online Booking is a convenient way to schedule Eyelash Extensions with triple Certified Lash Artist, Cindy Grainger from Regina, Sk. (306) 789-2008.
"I have been offering my clients online booking for Eyelash Extensions for almost a year.  If you haven't checked out my online booking system, you definitely should because it has been a huge hit!"
Longer, thicker and darker lashes.   So natural looking, only you will not know you weren't born with them.   What are EYELASH EXTENSIONS?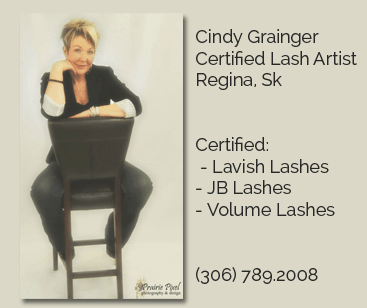 Why would you use online booking?
Well, at first I was really hesitant because I wasn't sure if my clients would find any value in online booking.  Boy, was I wrong.   My clients love it!  Imagine booking your appointments from your own computer, laptop or cell phone.  You can find a time that works for you without playing telephone tag with me. I have only one word of caution.  Be sure that you receive a confirmation email after you have booked your appointment. If you don't receive a confirmation your appointment was not booked. If you have any problems with online booking or experience any difficulties, don't hesitate to call me at (306) 789-2008.
Launch Online Booking – Certified Lash Artist, Cindy Grainger
I would like to book online but I'm nervous.
I have a few clients that were hesitant at first.  Once they booked an appointment online, they were in love.   Pop over to  BOOK ONLINE FAQ.   This page will answer any questions or concerns you have about how to book online.  If you have more questions don't hesitate to call me at (306) 789-2008.
Still nervous?  Check out REVIEWS from my clients.
Don't forget to visit my FACEBOOK PAGE and give it a like.
Online Booking is available 24/7 – How to book online

4x Certified Lash Artist located in Regina, Sk.
Certified: Lavish Lashes, JB Lashes, Volume Lashes.
Specializing in Eyelash Extensions Regina | Lash Artistry

Latest posts by Cindy Grainger (see all)