Have you heard the buzz?  Shellac Nails Regina … Shellac is in Regina – it's the talk of the town!  Ladies are raving about Shellac Nails / Shellac Manicures.  I was trained by Creative Nail Designs in 2010 and immediately introduced it to my clients.
UPDATE:  I am not accepting new clients for Nail Services.
Florence Grainger, is accepting new clients:
Florence Grainger is located in Regina and is a Certified CND Shellac Technician.  Florence is accepting new clients.
Florence can be reached at 306.352.6245.
If you have a natural nail and you don't want to make a commitment to a gel nail.  This is a perfect solution for you.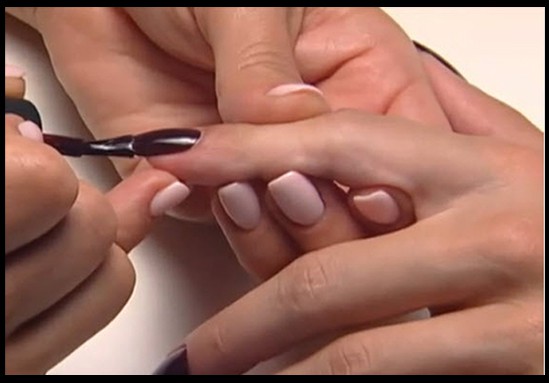 Shellac Manicure-  It's time to say goodbye to chips, smudges and drying time.
Shellac Nails Regina – CND Certified Salon
Shellac Prices:
Shellac Colour Manicure or Re-Shellac   1 hour   $45
French Shellac or Re-Shellac 1 ¼ hrs  $48
(Manicure service includes cuticle grooming and nail shaping)
What is Shellac?
It is thin and flexible soak-off polish with a long-lasting mirror-like finish.
Shellac is basically a  hybrid nail colour that applies just like polish.  Three steps include base coat, colour and top coat.  All three are cured in a UV light to eliminate drying time. Shellac is  hypo-allergenic and  free of formaldehyde, toluene and DBP.
Benefits of Shellac Nails:
How many times have you smudged or scuffed your freshly painted nails.  All you did was go in your purse or put your shoes on!!  A Shellac manicure dries immediately.  Say Good Bye to scratched, smudged or chipped nails.  Enjoy the shine, shimmer and color for at least 14 days.
Shellac™ is a Power Polish.  

Dries Immediately

A beautiful solution for Natural Nails.  

No damage to Natural Nail

No Odor

Resists chips, scratches and smudges
Will last for at least 14 days
Shellac Colors: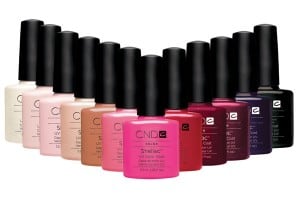 Love one of the Shellac Colors?   Let me know when you book your appointment.  I'll make sure I have it for you when you arrive.
Great video from "CND Shellac – Creative Nail Design"
Available:  Shellac Regina
---