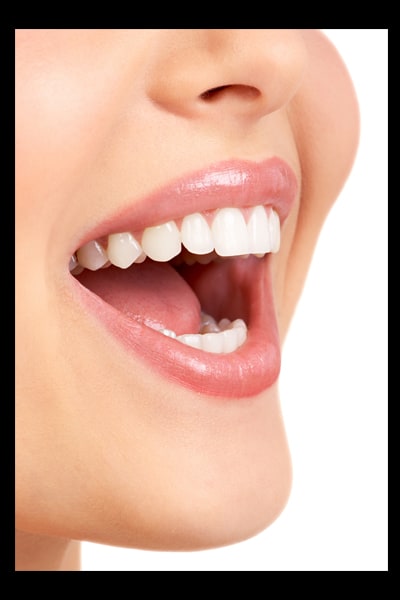 Does Teeth Whitening really work?  Take a peak at some of the most commonly asked teeth whitening questions.
Teeth Whitening Questions:
UPDATE:    As of October 2015, I am no longer offering any type of teeth whitening services.  Thank you to all my clients for supporting me through all the years.
Q.  How white will my teeth get?
A. Your teeth will typically whiten between 2-8 shades with a single treatment. Results will vary from customer to customer.  Effective for removing the most common stains caused by lifestyle habits (red wine, coffee and tea, tobacco, etc). However, other types of stains such as those caused by tetracycline, certain antibiotics or excessive fluoride may also cause tooth discolouration and may be more difficult to whiten.
Q.  What are some of the reaons my teeth have become discoloured?
A.  There are many factors that contribute to staining.  Some of these are quite obvious.
Consumption of coffee, tea, red wine.
The use of tobacco.
Consumption of spices or foods with darker pigments (i.e. blueberries)
Q. Will my teeth become sensitive after a Pearl treatment? 
A.  Many  people associate teeth whitening with extreme sensitivity.
This is a comfortable service
Little to NO sensitivity following a teeth whitening session.
Q. Is the procedure comfortable?
A.  Yes.  All you have to do is sit back, relax.  In fact, I use one of the most customer-friendly systems on the market today.
Q.  I have staining caused by Tetracycline. Will Pearl work on me?
A.   May, require an additional session (s).  
Q.   Is Pearl Whitening safe?
A.   Yes
I have been trained and certified by Pearl's Head Office
All of the products and equipment have been thoroughly researched and tested by top medical suppliers.
Refer to –  "Who should NOT undergo teeth whitening"


 
Q.  I have veneers and crowns on some of my teeth, will Pearl whiten these?
A.  Pearl can remove surface staining from most restorations.    Artificial dental work such as crowns, bonding, caps, veneers, bridges or composite fillings will whiten but not any whiter than when they were first put in. Teeth whitening systems are unable to whiten any dental restorations as these are not porous the way that natural teeth are.  Artificial teeth will not be damaged or affected by the peroxide.  
Q. If I am pregnant and/or nursing, can I have a Pearl whitening session?
A.  No.  You would be advised to refrain from performing a Pearl Teeth Whitening session.
---
Have we connected yet?
---
Have Teeth Whitening Questions?
(306) 789-2008
Related Links:
Nails | Teeth Whitening | Eyelash Extensions | Eyelash Perming | Pedicures