Looking for a Regina Nail Salon?
20 years Experience
Nail Specialist and  Certified Nail Technician in Regina.
Specializing in Gel Nails and Shellac Nails with 20 years experience.
UPDATE:  I am not accepting new clients for Nails.
UPDATE:    As of Octoer 2015, I am no longer offering any type of nail services.  Thank you to all my clients for supporting me through all the years.
Certified Gel Nail Technician accepting new clients: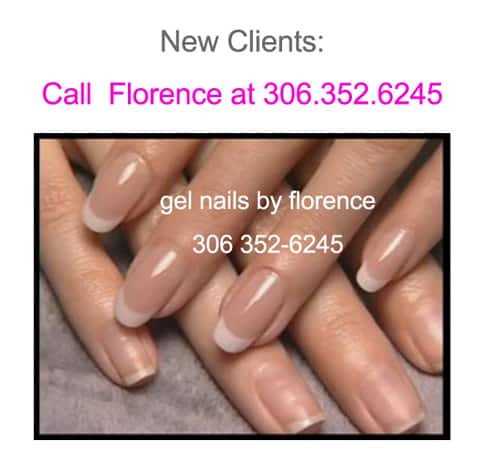 Florence Grainger is accepting new clients and is a certified Gel Nail Technician.
Florence can be reached at 306.352.6245.
Regina Nail Salon – Basic Natural Nail Care Tips:
Avoid prolonged exposure to water.   This will leave them weak and more prone to breaking.
Consider wearing  cotton lined rubber gloves when you are cleaning or using chemicals.
Removing cuticles.  Apply some cuticle balm or oil.  Gently push back your cuticle.
OUCH!  Hangnails.  Don't pull them of,  clip them.
File in one direction.  Filing back and forth can cause splitting of the nail.  File from corner to center.
Avoid Polish Removers that are acetone.
Love  Polish?  Avoid products with  toluene, sulfonamide, or formaldehyde.   If you wear polish, try to take a break  and go without  for a few days.
Please don't use your fingernails as tools.
Don't bite or nibble.  Sometimes that's easier said than done.
Eat a healthy diet.

Drink plenty of water.
Regina Nail Salon – Specializing in Gel Nails
A common question Gel Nails vs Acrylic Nails: Which is better better?
Both  Gel and Acrylic  have advantages.
You don't need an artificial  tip applied for added length.

Both need to be filled every 3-4 weeks.

There is no doubt that Gel is the stronger of the two. 

Gel is completely odorless.  Acrylic has an odor that can be overwhelming for many. 

Gel nails are very natural look, thin and strong.  Can be worn without polish and maintain a high shine..  

With any artifical nail, choose a Certified Technician.  If Gel is not applied correctly problems can arise. 
Related Links
Benefits of Gel Nails ♥ Commonly Asked Questions ♥ Prices
Regina Nail Salon – Specializing in Shellac  – The Power Polish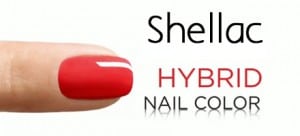 ---